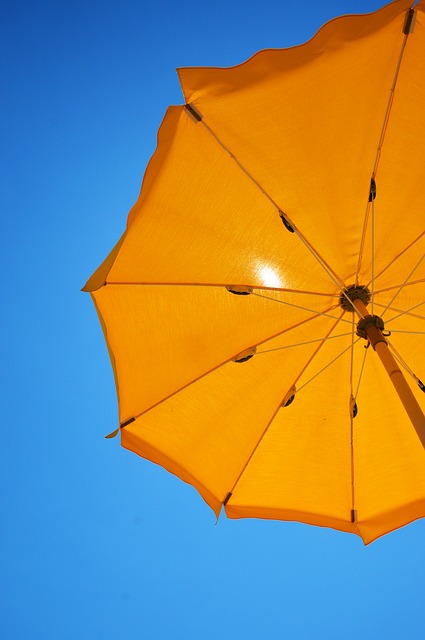 There are several benefits to having lightweight portable beach umbrella. From décor to transportation, a collapsible portable beach umbrella is ideal for versatility. Whether you want an accent piece for your patio or are trying to stay out of the sun during a concert, portable umbrellas are what you need!
Add Some Décor
One of these benefits includes the décor factor. Since these umbrellas are collapsible or foldable, they can be used for many different areas. You can pick from a variety of colors or patterns to match you taste. They can even be used as an accent piece for your patio or deck! Decorate with a lightweight portable beach umbrella to create a chic, unique look while not making anything permanent.
Have Shade Anywhere With a Portable Beach Umbrella
Another benefit is obvious, but nevertheless it's shade. Due to this umbrella being portable, it can make shade anywhere! Wherever you are, you can protect you or your kids from the sun. You no longer must worry about whether there will be shade avoid at your beloved beach or concert. You are sure to spend more time out in the sun with portable shade.
Transportation Made Easy
One of the most important benefits include transportation. Most portable umbrellas are lightweight making them easier to move from one location to the next. We understand that making a trip somewhere can require a lot of materials. Furthermore, collapsible beach umbrellas usually come with a carry bag. This will allow you to carry the umbrella while carrying an ice chest, chairs, or a kid! Portable umbrellas with carry bags are ideal for parents or people needing both their hands.
From concert goers to patio loungers, portable beach umbrellas are ideal for every customer. Collapsible beach umbrellas make transporting shade easier. They can even be used as décor for any location. Check out our collection of lightweight portable beach umbrellas to find your next favorite accent piece or movable shade!