Orange County's Fourth of July events will be decidedly different this year. While recent cancellations of firework displays have us yearning for another time, we've decided to lift our spirits and research the best events Orange County has to offer for Independence Day 2020.

Huntington Beach 2020 4th of July
Drawing in roughly 500,000 people every fourth, Huntington Beach's firework and pier festival is always of much anticipation. However, the executive board came to the unanimous decision to reimagine this year's festivities back in May. While nearly half a million people will have to redirect their own plans for the night, the Huntington community at large will have their own celebration. In light of recent events, the board has created a slightly altered conduit to their parade, aptly named "OneHB Neighborhood Parade" in place of its regular festivities.
OneHB Neighborhood Parade
The newly envisioned parade will span from south Huntington Beach to north Huntington Beach. Families can enjoy the parade from the comfort of their front yards from 8:30am-12pm. The parade will feature newly graduated, first responders, elected officials, and live entertainment. While the parade will look severely different from its previous 115 installations, safety is of utmost importance this year.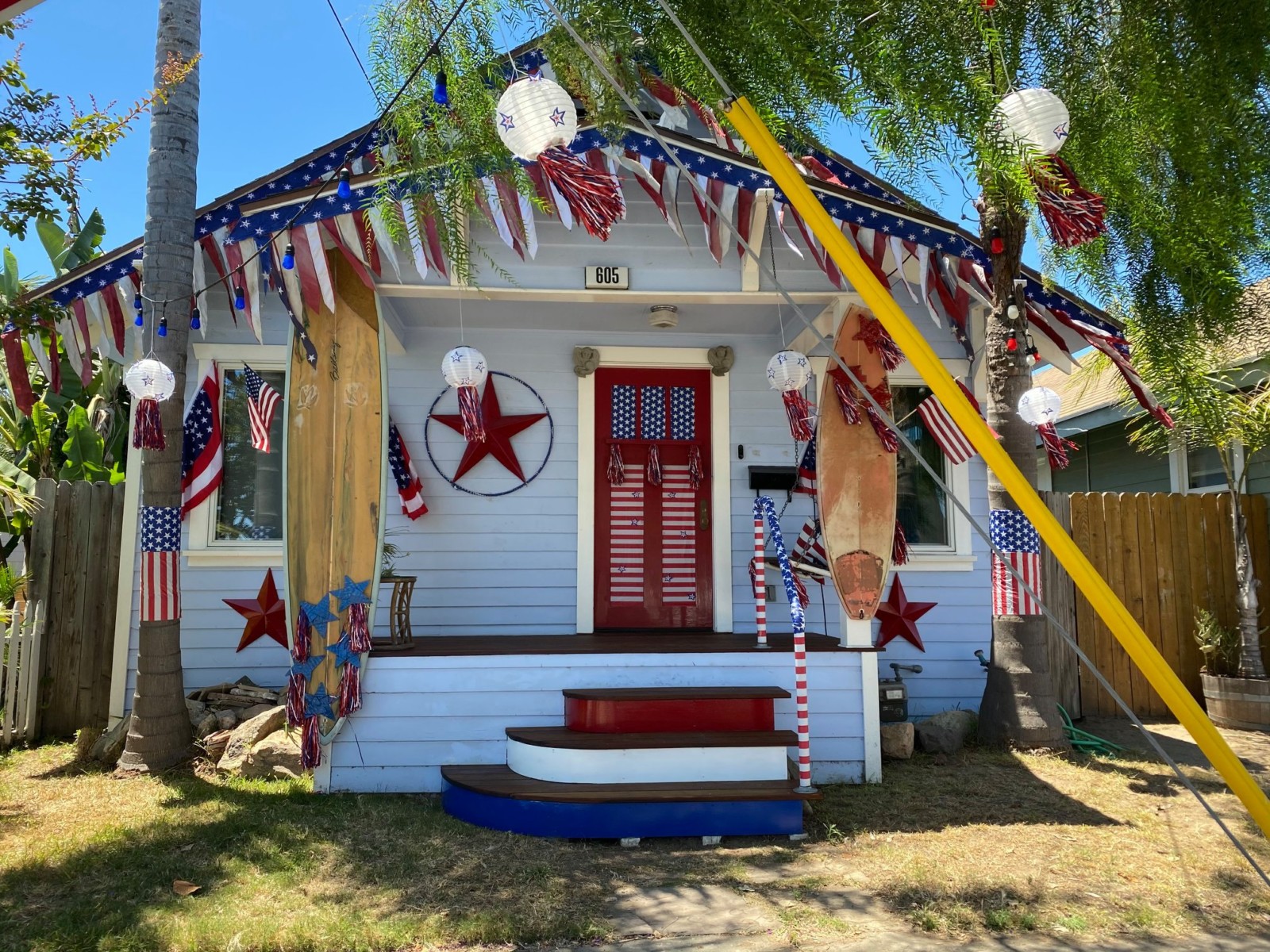 Image Courtesy of Huntington Beach 4th of July Facebook
Surf City Dreamin' Decorating Contest
Additionally, there will be a decorating contest for locals to partake in. The theme of the contest is Surf City Dreamin' and is open to private residences as well as businesses along Historic Main Street. Furthermore, categories for the decorating contest are as follows:
Best Store Front
Best Use of Theme
Historical Main Street Parade Route
Most Patriotic
Most Creative (Homemade Front Yard Float)
People's Choice
Consequently, the winner of the People's Choice award will receive The Ultimate Beef Barbecue for 10.
July 4th in Dana Point
Dana Point is hosting some long-held traditions this 4th of July. Subsequently, Dana Point's events will be spear-headed by their annual 4th of July fireworks display.
Fireworks Cruise
The Ocean Institute is offering a 4th of July Cruise from 7:30-9:30pm. This sunset cruise will take place aboard the R/V Sea Explorer for excellent views of the fireworks at sea.
Tickets are $40 per person (2 and under free) and can be purchased here.
Those 18 and under must be accompanied by an adult
To ensure the safety of its passengers, the Explorer has put into place the following safety measures:
Mandatory wearing of masks
Temperature to be taken prior to boarding
Limited number of passengers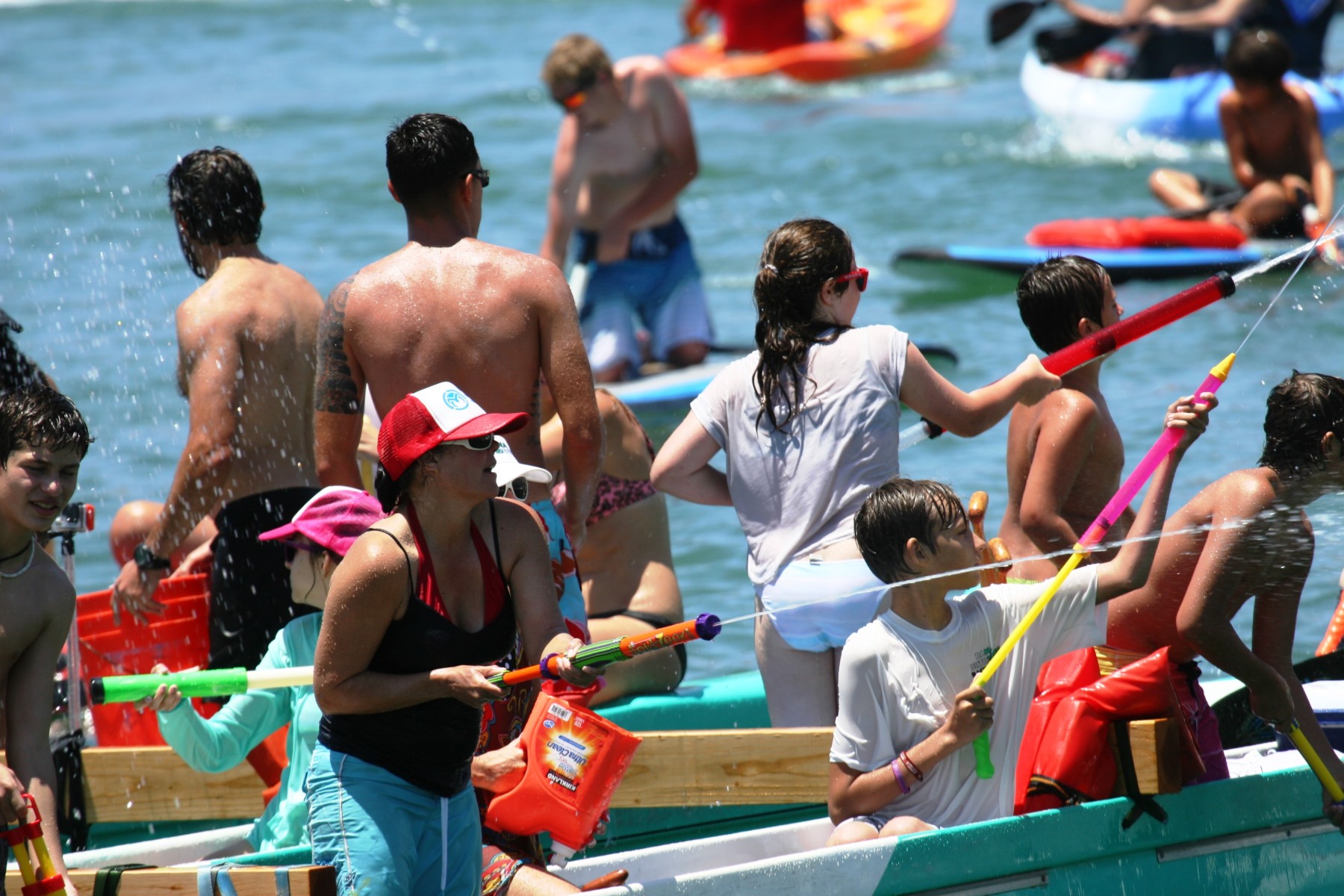 Image Courtesy of The Dana Point Times
Dana Point Water Wars
The Water Wars return to Dana Point Harbor this fourth of July. A local favorite, Water Wars brings together large scale boats, dinghies, and the humblest of inflatables in a battle of epic proportions. Subsequently, participants come prepared with super soakers, water canons, and things of the like to fully drench their opponents. The battle commences at noon on July 4th, 2020.
Anaheim July 4th Pop-up Drive-In Movie Theatre Event
The city of Anaheim will be holding a pop-up drive-in movie theatre event on Friday, July 3rd and Saturday, July 4th at City National Grove located at 2200 East Katella Ave in Anaheim. The carpool cinema will feature Shrek at 7:20pm followed by Independence Day at 10:30pm on both days.
Additionally, snacks and refreshments will be available and can be ordered via app and delivered directly to your vehicle.
For more information, click here.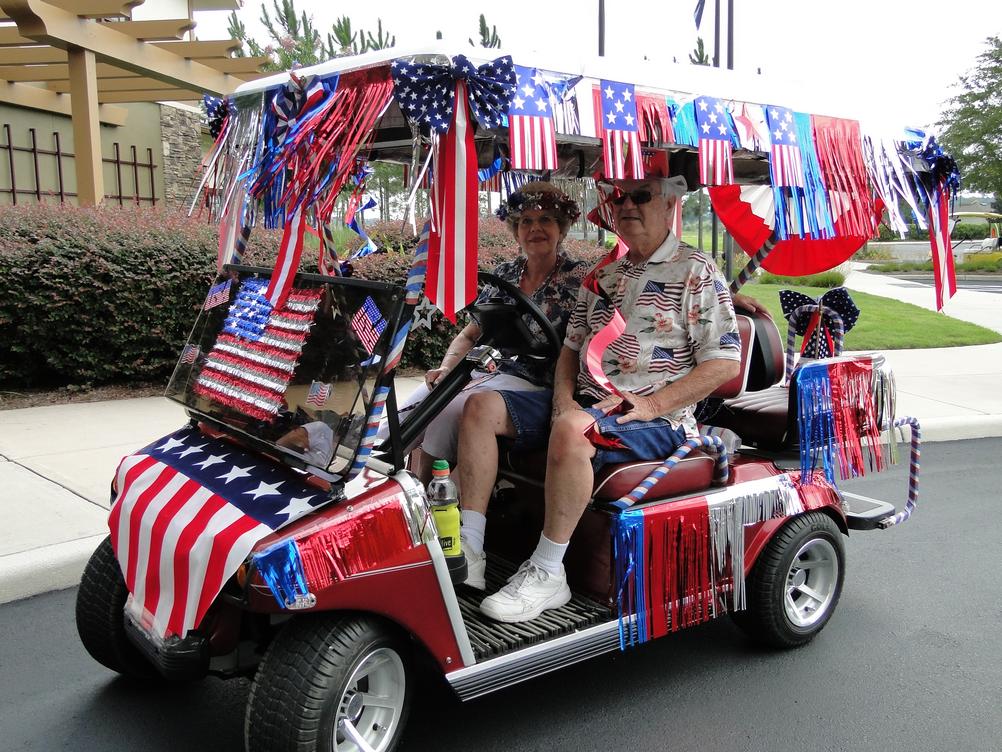 Image Courtesy of Bing Commons
Laguna Woods Village 4th of July Golf Cart Parade
Perhaps the quirkiest event on the list, the Laguna Woods Village's golf cart parade, is sure to be the most interesting of the bunch! The parade begins at Clubhouses 1 and 5 at 9:30am. Arrival time for participants is 9:15am. All participants and attendees must wear masks/face coverings. Concurrently, all golf carts will be spaced 10 feet apart and riders are to remain in their carts for the duration of the parade. Residents are encouraged to decorate their front yards to further enhance the vibrant event. Prizes will be awarded for Most Patriotic and Most Creative golf carts.
4th of July Newport Beach: Old Glory Boat
While the fireworks on the Back Bay have been put on hold this year, the American Legion Yacht League will be presenting the 2020 Old Glory Boat Parade in Newport Harbor. This event will take place on July 4th from 1-3:30pm. Registration is free! This year's theme is "Honoring Our Frontline Heroes". There will be prizes for Most Creative, Best Costumes, Best Music, and Best Decorated awarded on July 19th.
San Clemente 4th of July Fireworks
The ceremonious fireworks of San Clemente will still beheld on the July 4th, but at a smaller venue. Fireworks will take off in Vista Hermosa Sports Park located at 987 Avenida Vista Hermosa at 9pm. Additionally, a livestream of the firework display will be available starting at 8:50pm on the city's Youtube channel for those seeking to further uphold to their social distancing efforts.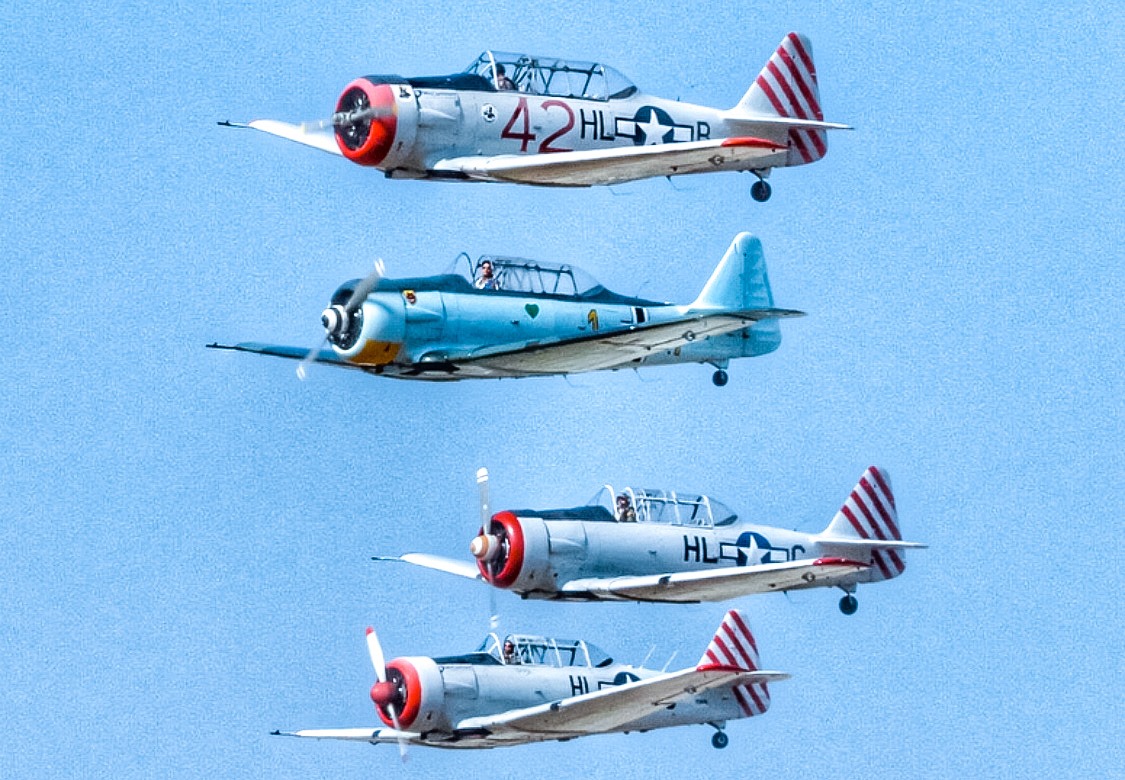 Image Courtesy of Condor Squadron Facebook
Beaches of Orange County July 4th Flyover
The Condor Squadron of Van Nuys, CA will be making its rounds over the southern beaches of Orange Country. Founded in 1962 by a group of local aviators, The Condor Squadron fly in honor of those who served our country. All planes flown in their fly formations were used as trainers in WWII. Five AT-6 aircraft World War II trainers will be flown on Saturday, July 4th along the coastal area of Orange Country.
Their flight schedule is as follows:
5:25pm Huntington Beach
5:35pm Newport Beach
5:45pm Laguna Beach
5:50pm Dana Point
5:55pm San Clemente
Orange County's Pacific Symphony's Virtual July 4th Concert
Pacific Symphony will be performing a free virtual concert on Independence Day with popular American Standards. You can tune into this virtual event at 6pm on July 4th by following this link. This event will feature a musical salute to all who have served our country, ending with a virtual firework finale. If you're hosting a small outdoor gathering at home, feel free to take a page out of one of our previous posts and project the performance for all of your guests to see. This event will be viewable at the link above from July 4th-August 18th.
Above all, we at beachBRELLA® hope that you have a safe and healthy Fourth of July!