Longing for the kind of breezy, relaxing days that you only get on a tropical vacation? Even though you may not be soaking up the sun on the beach, you can nevertheless recreate coastal vibes from your home. Here are a few ways you can bring your beach vacation home with you.
Welcome Nature Inside
When you're on vacation, there's no resisting the pull of being outdoors with the crashing ocean waves, sand, and flora. Besides being amazing to look at, it improves your mood and enhances your well-being. First, start the home beach vacation experience of your dreams by bringing nature inside to you. Ultimately, nature—indoor plants or fresh flowers—can easily change your home's aesthetic to mimic the beauty of tropical locales.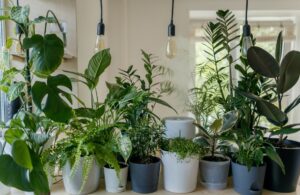 Beach Vacation-Themed Home Decor
The beautiful views of crystal blue oceans, white sands, and sea life are the best parts of the vacation. And what better way to bring your beach vacation to you than to transform your home into a coastal paradise? Take a cue from your go-to location and add doses of beach-themed home decor that remind you of vacation. First, you can start small with accents, like colorful kitchen towels and even seashells you brought home with you. Then, take it a step further by elevating your backyard with a beach umbrella or decorating rooms around a statement piece.
Bring Under the Sea Friends Home
If you've been snorkeling or scuba diving while on your beach vacation, then you already know how many amazing different types of fish there are under the sea. You're met with a myriad of bold colors and patterns that can't be seen elsewhere – until now. Your own saltwater fish are only one aquarium away from being home with you, further recreating your island dreams. Essentially, an at-home aquarium filled with one or more fish creates a stunning focal point in your home, giving it a sea life makeover in an instant.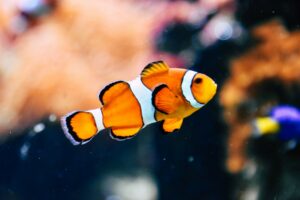 Scent serves escapist needs, acting as a portal to another time, place, mood, or memory. And all it takes is one whiff of the fragrance, — like vanilla or pine — and you're transported to the island days of summer. So, evoke the relaxing beach vacation vibes within your home with the power of scent. As a result, candles, plug-ins, and room sprays of vacation-inspired fragrances, like coconut and sea salt, bring you right to an island paradise without ever leaving home.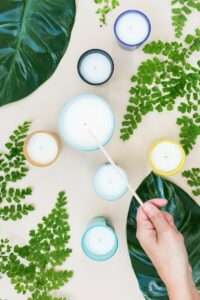 Expand Your Culinary Palate
Lastly, food is the perfect complement to the magic of a beach resort vacation. So, delight your taste buds by recreating new and beloved seafood dishes that remind you of your beach vacation. With the fresh flavors, tropical fruits, and seafood straight from the source, the cuisine is an experience in and of itself. First, you can incorporate it into the weekly rotation and have it be a special weekend dinner if you have a busy schedule. Or, you can go all out, dress in your coastal chic fashion, and invite guests to a vacation-inspired dinner party. In the end, this is one of the most simple ways to bring just a taste of the coast home, regardless of where you are.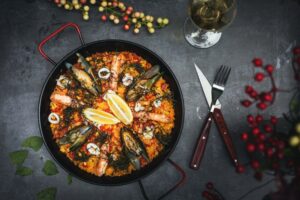 Make Every Day a Beach Vacation
Importantly, being home doesn't mean that you can't relish the carefree vibes of a beach vacation. Bring the beach vacation home with you. Any time of year, by decorating with beach-themed decor. Or cooking a seafood dinner. What's more, you'll find yourself feeling happier and more relaxed in your day-to-day life.