It's all too easy to get a sunburn when you visit the beach. Although your Beach Brella offers 100% UV protection, we know you won't spend all your time chilling in its shade. But move away from your Beach Brella Beach Umbrella, and you'll be exposing yourself to the sun's harmful UV radiation which, if excessive, can burn your skin.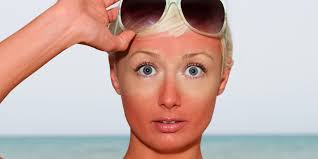 Sunburn is undeniably uncomfortable, leaving your skin feeling hot, sore and tender. Visit your local drugstore and you'll find a host of sunburn relief products available, but have you ever thought of using natural homemade remedies? They're free from additives and chemicals and, what's more, you'll find many of the ingredients already in your kitchen. For instance, why not try: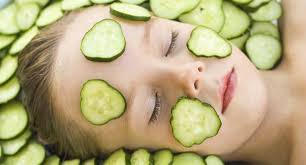 Cucumber – Simply place slices, chilled from the refrigerator, directly on your sunburn. When they lose their cool, turn the slices over. This offers instant cooling relief.

Oatmeal – Soothe your sunburn with an oatmeal bath. Pour oatmeal into a clean tube sock and tie the end. Place it in a warm bath and let the oatmeal infuse.

Milk – Use a soft washcloth to dab your sunburn with cooled milk straight from your refrigerator. It's that easy.

Tea Bags-If you dip a tea bag in water and place it on the sunburned skin it will also take the heat away. If you have a whole body sunburn then you can soak in a bath tub with tea bags.
For lots more simple and natural ideas, read this insightful article on home remedies for sunburn.